Phone: 1800 876 496

"I'm writing to express my gratitude for the treatment received at your hands in the Emergency Department. Thank you for your kindness, wisdom and techniques in handling my illness. Thank you for saving my life! You're the best."
About
Dr Foote graduated as a doctor from the University of NSW in 1986, and has over twenty years experience as Obstetrician/Gynaecologist/ Urogynaecologist in Sydney, Newcastle, Manchester (UK) and Canberra.

He has worked in some of the most prestigious hospitals in Australia and the United Kingdom including St Vincent's Hospital, Royal Prince Alfred Hospital, Westmead Hospital, John Hunter Hospital, St George Hospital and St Mary's Hospital in Manchester, safely performing over 4,000 major gynaecological and urogynaecological procedures, and delivering over 3,000 babies.

Dr Foote has consulting rooms in Manuka and delivers/operates at the Private Units at Calvary Private Hospital (Bruce), Calvary John James Private Hospital (Deakin), Bowral Hospital, and Southern Highlands Private Hospital (Bowral). Additionally, Dr Foote also has clinics in Dee Why, Bowral, and Wollongong.

See his full CV here.

Hear his radio advertisement.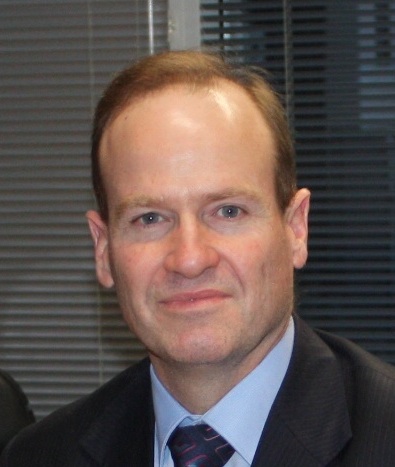 "Thank you for your care during the birth of our baby James. We were so grateful for your guidance and so relieved that everything turned out well."
Pregnancy
For Dr Foote, it is always a privilege and an honour to be invited to be part of this very special journey. Deciding whom you would like to provide your care and where you would like to give birth is a very personal decision.

There is no right or wrong way to go about selecting the best obstetrician for you – speaking with your GP, talking with family and friends, gathering information online, or seeking recommendation from your preferred hospital will all aid in this important decision process. Dr Foote's aim is to guide you through this time, relieve any anxieties, and ensure a safe and fulfilling experience.

Get more pregnancy information.

For additional information on pregnancy, contact Dr Foote's office.
"Had a great experience with bladder sling and repair surgery with Dr Foote. After 13 years, I have my confidence back to lead an active lifestyle with no restraints. I thank Dr Foote for his professionalism and giving me a bladder of steel after having 4 babies. The surgery has been life changing for me and would highly recommend both the procedure and Dr Foote."
Bladder
Dr Foote has had an additional 3 years training to become a sub-specialist in Urogynaecology.

He also completed his doctoral thesis analyzing the effectiveness of different urogynaecological treatments and is published nationally and internationally. He also has presented at numerous conferences and teaches medical students in his capacity as Senior Lecturer at the Australian National University.

He has introduced many new procedures into Canberra including suburethral slings and mesh pelvic floor reconstruction.

Indications for urogynaecology referral:
Failed conservative treatment such as pelvic floor exercises and bladder training
Vaginal Prolapse
Failed previous surgery
Complex symptoms of prolapse and incontinence

Urodynamics provided:
Filling cystometry, with subtracted twin channels to obtain true detrusor pressure
Voiding cystometry
Urethral pressure profile
X-ray imaging of the bladder and ureters
Electromyography, with both surface and concentric needle measurement
Pudendal nerve terminal latency
Hear Dr Foote's podcast on urinary incontinence.

Hear Dr Foote's podcast on overactive bladder exercises.

Get more urodynamics information.

Get more urogynaecological surgery information.




"Thank you for your care and help during my operation. I feel so much better already – your sense of humour was appreciated."
Gynaecology
Dr Andrew Foote is committed to providing excellence in Women's Health and Gynaecological Surgery. A consultation always involves a full medical history, complete examination and usually an ultrasound to exclude all gynaecological conditions. With a complete commitment to quality and continuity of care, our approach is to involve patients in decision making about their treatment and to fully inform about risks, benefits and likely outcomes of a given course of action which is achieved through open discussion and accessibility.

Dr Foote specialises in:
Reproductive Health
Gynaecology
"Andrew has delivered each of our three babies and each time he has provided us with the best medical care, especially when there were complications."
Contact
Dr Foote has locations at the Northern Beaches, Bowral, Wollongong & Manuka.


1800 UROGYN (1800 876 496)

enquiries@totalwomenshealth.com.au